25+Friendship Poetry in English August 2023 Update
Friendship Poetry is very close to my heart . Friends and Family is very important in our life. Friends are some of the best gifts that life gives us. No doubt good friends can be hard to find. If you fail to take trust, you lose your friendship. So, make your friendship with anyone, who can feel you from the soul. Don't choose the wrong one. In every situation, we get push-ups and confidence from our friends. A famous philosopher Euripides said, "Friends show their love in times of trouble, not in happiness. There are many benefits of friendship. friends help us in difficult time. That is why Friends are Important. Here you can find best Friendship Poetry in English Text 2 lines 4 lines.
Friendship Poetry in English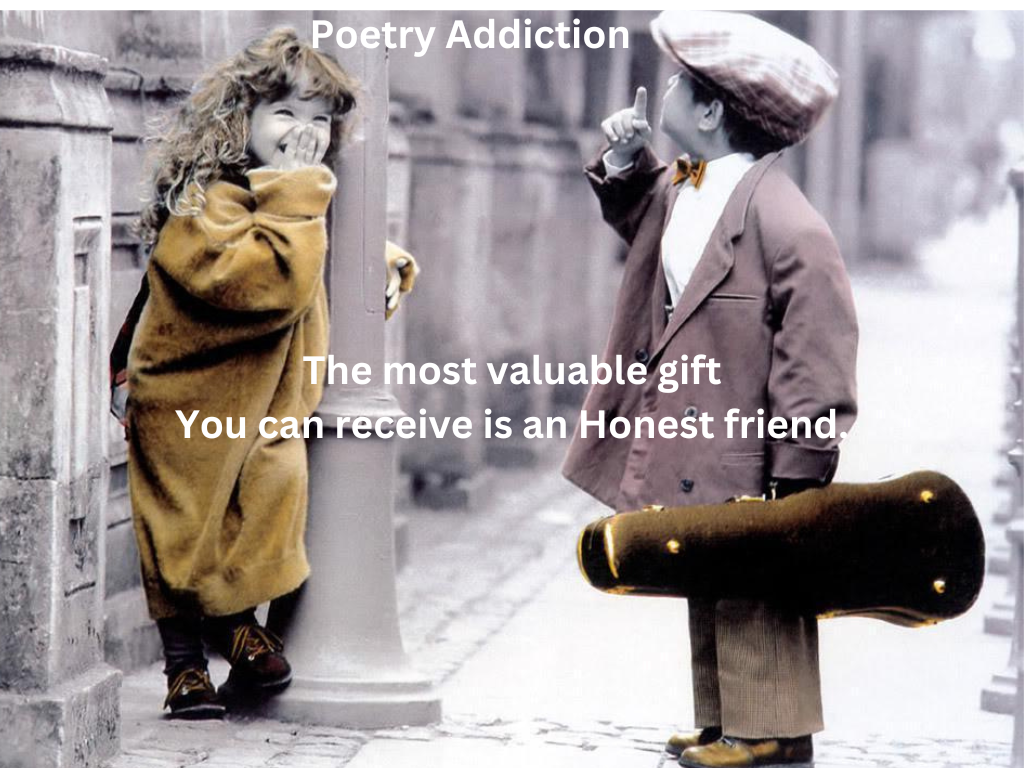 The most valuable gift
You can receive is an Honest friend.
"Some people go to priests.
Others to poetry.
I to my friends."
"One loyal friend is worth .
ten thousand relatives."
You are my best friend;
you belong in my heart
Our friendship is so strong
it breaks down bars.
Our friendship is also bright,
like the sun and the stars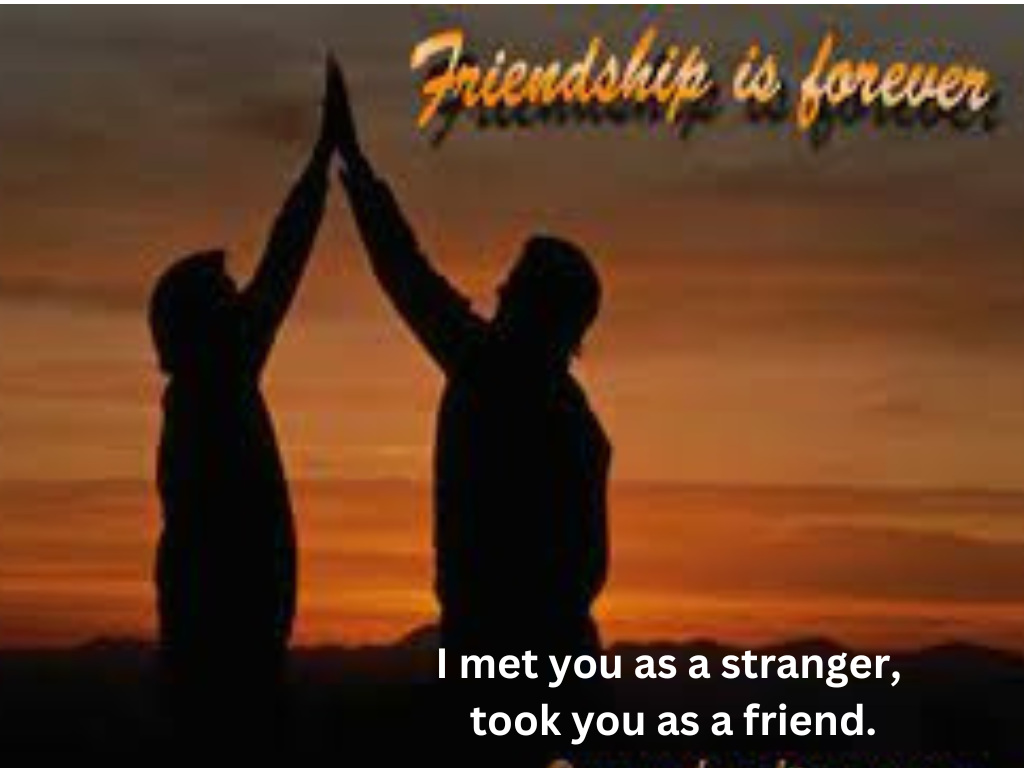 I met you as a stranger,
took you as a friend.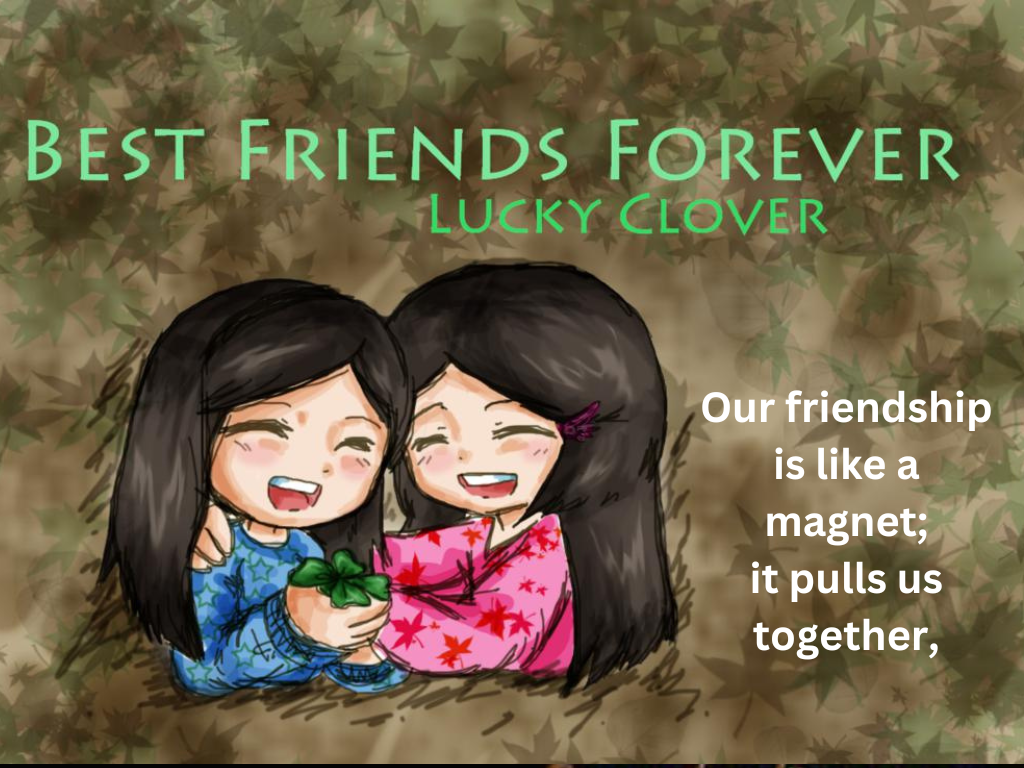 Our friendship is like a magnet;
it pulls us together,
"A friend like you is hard to find,
one that touches you deep inside
If not for you, I would have drowned,
but you help keep me on solid ground.
Related Post Sad Poetry in English
We are friends.
I've got your back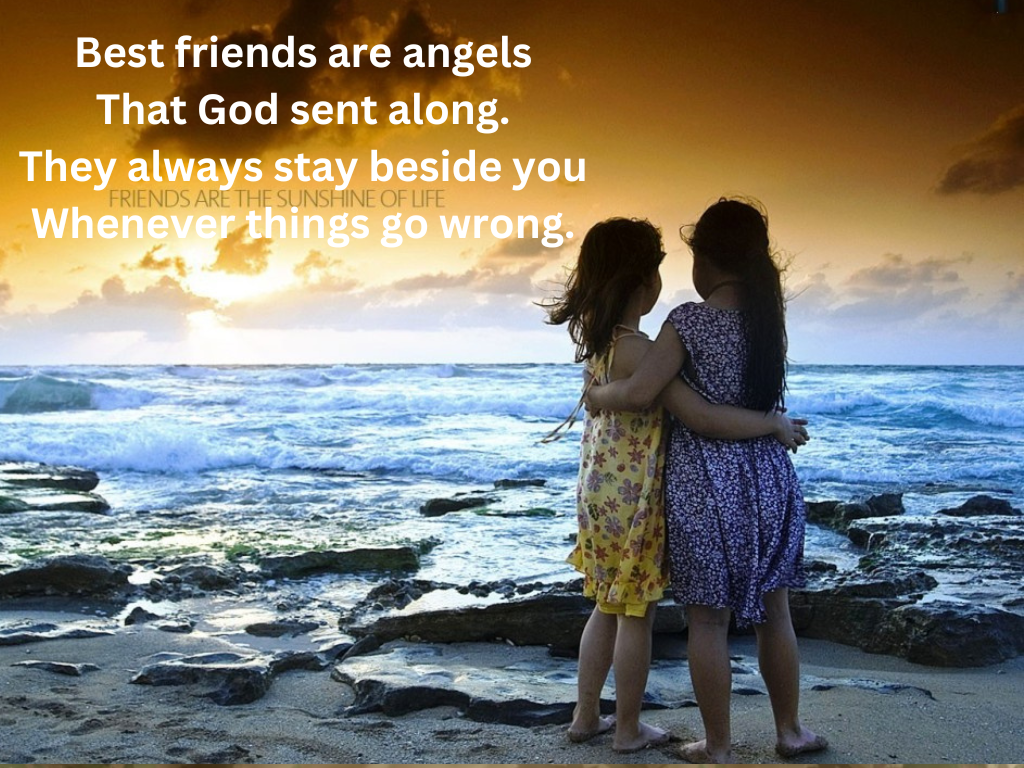 Best friends are angels
That God sent along.
They always stay beside you
Whenever things go wrong.
"You are my best friend,
The one who brightens my day.
The one who cheers me up,
one who's here to stay.
Today I found a friend
Who knew everything I felt
She knew my every weakness
And the problems I've been deal
Friendship is a priceless gift,
It cannot be bought or sold;
But its value is far greater,
Than a mountain made of Gold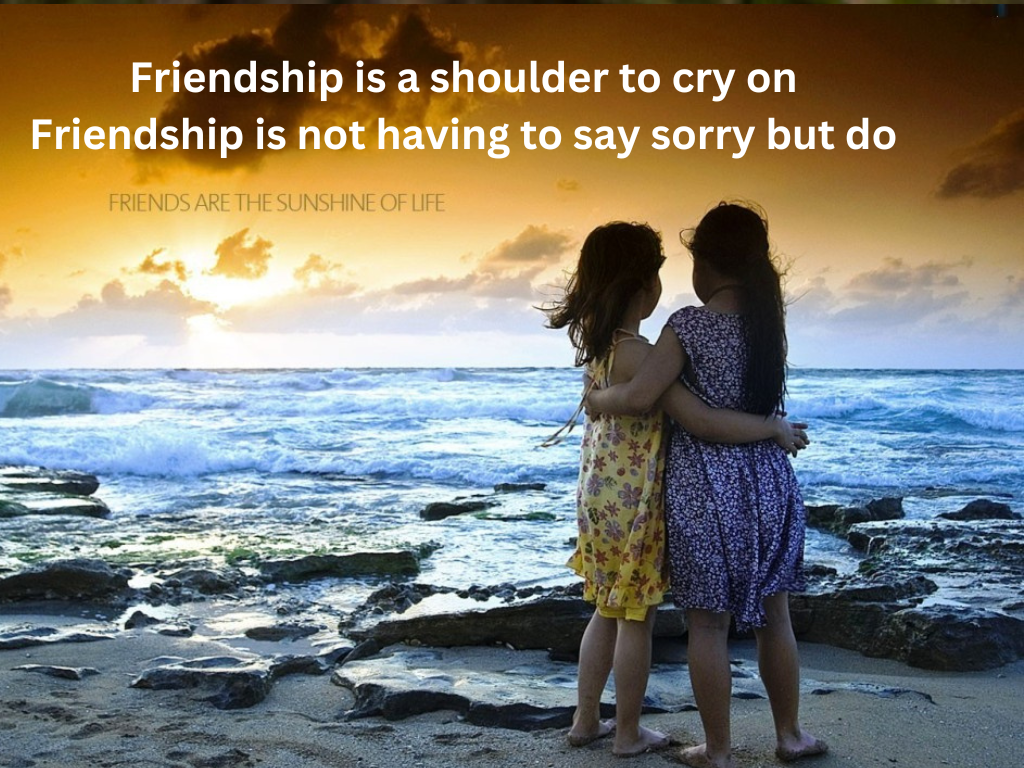 Friendship is a shoulder to cry on
Friendship is not having to say sorry but do
Best Friendship Poetry in English Text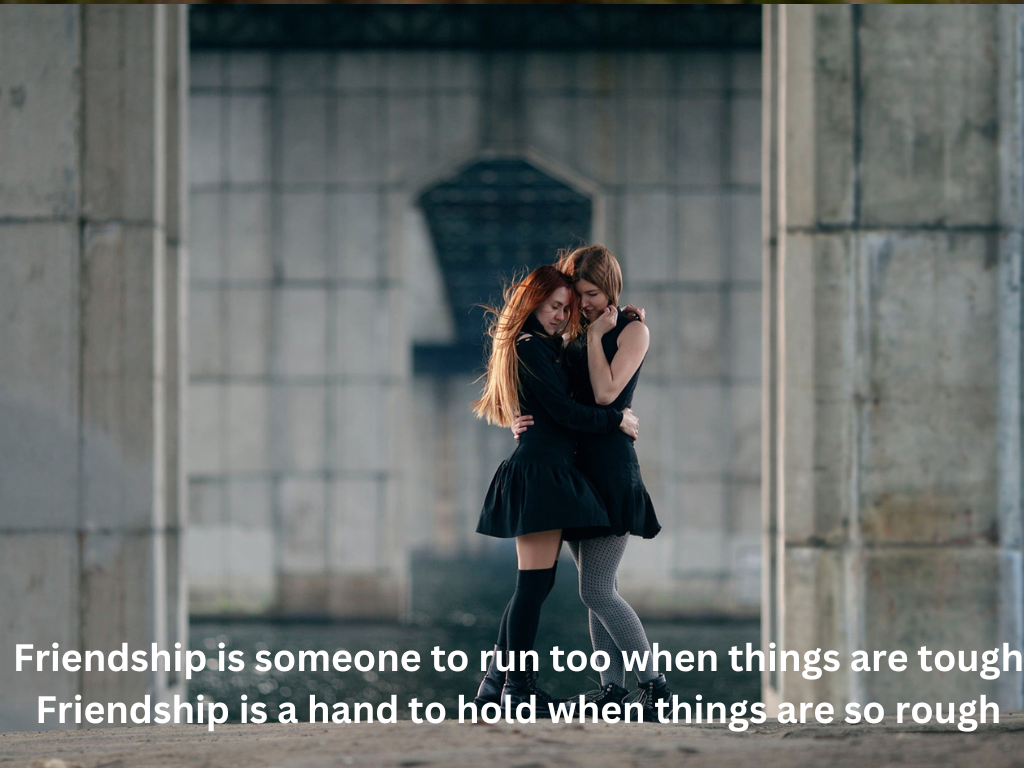 The Friendship is someone to run too when things are tough
Friendship is a hand to hold when things are so rough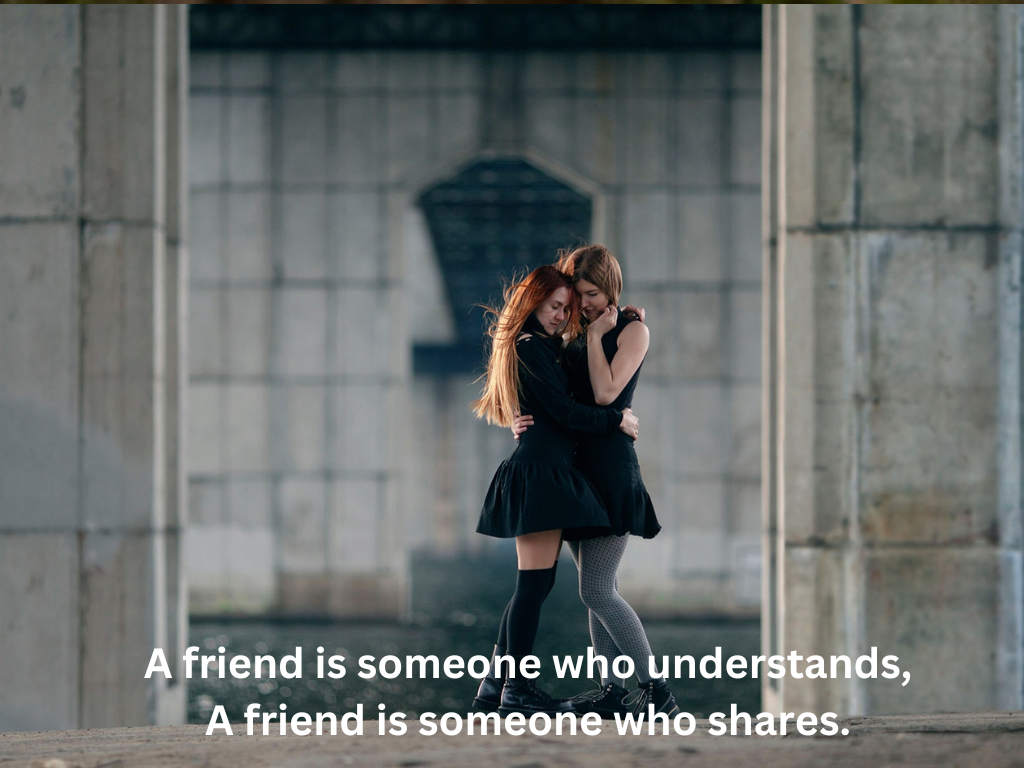 A friend is someone who understands,
A friend is someone who shares.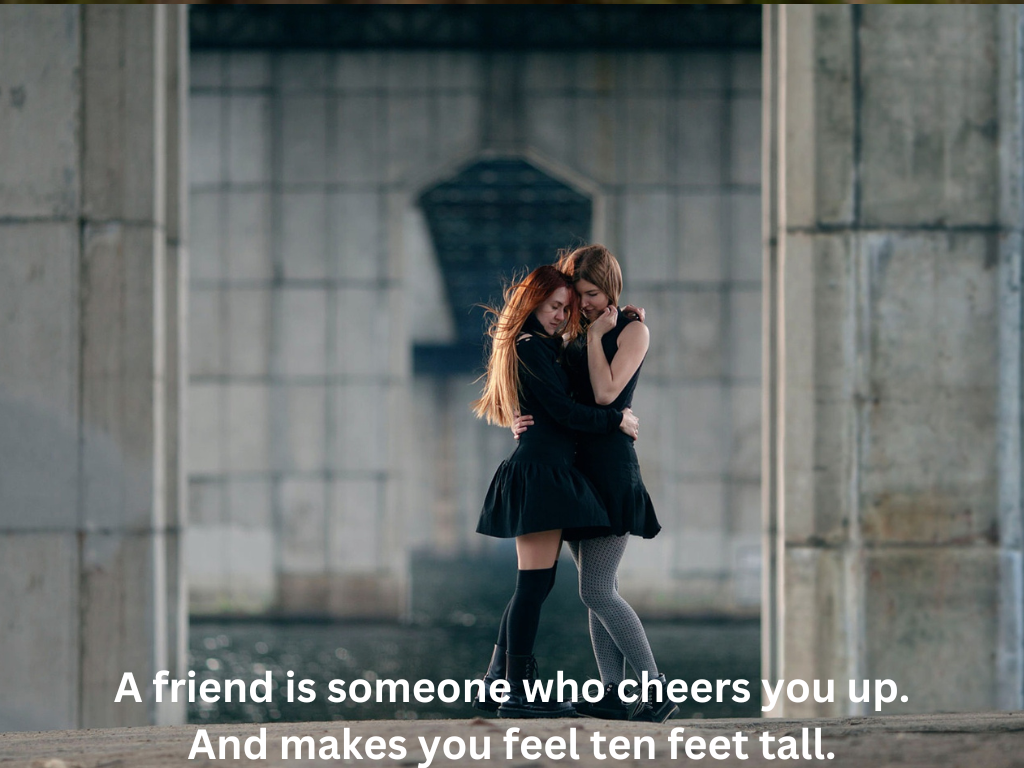 friend is someone who cheers you up.
And makes you feel ten feet tall.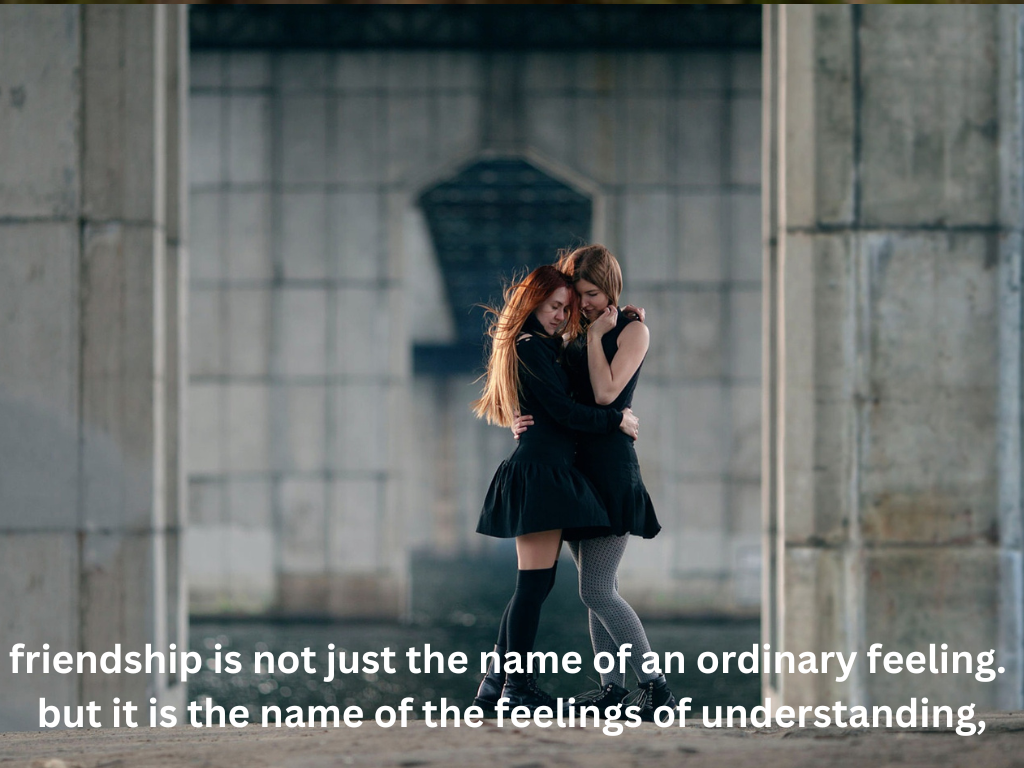 A friendship is not just the name of an ordinary feeling.
but it is the name of the feelings of understanding,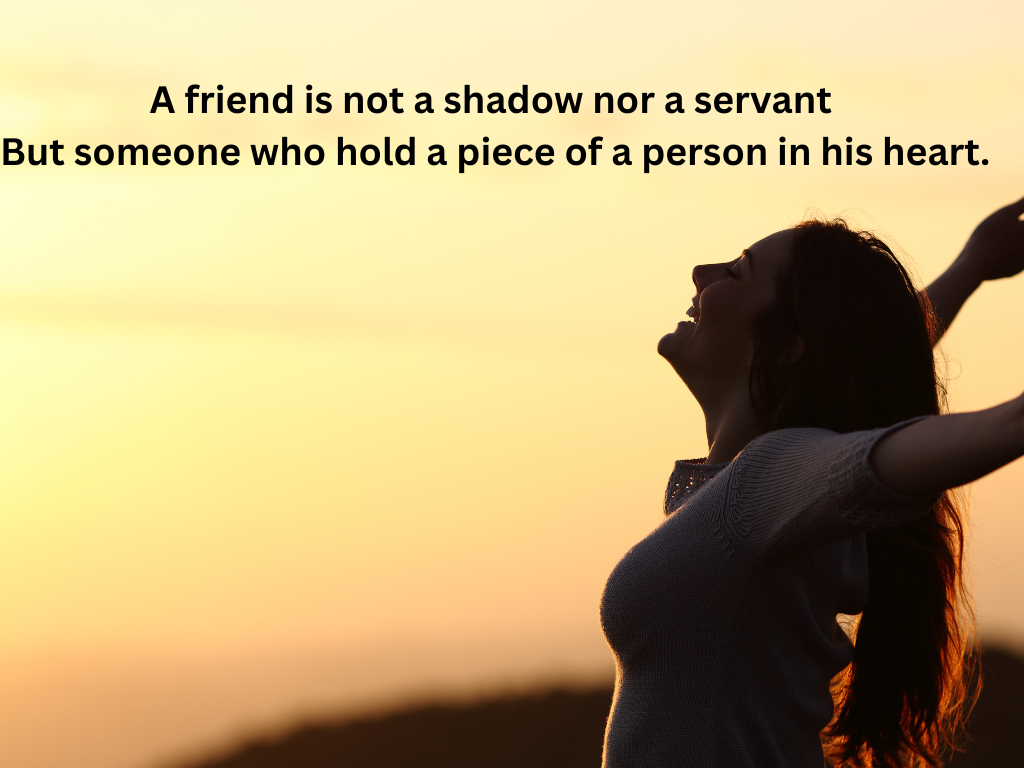 A friend is not a shadow nor a servant
But someone who hold a piece of a person in his heart.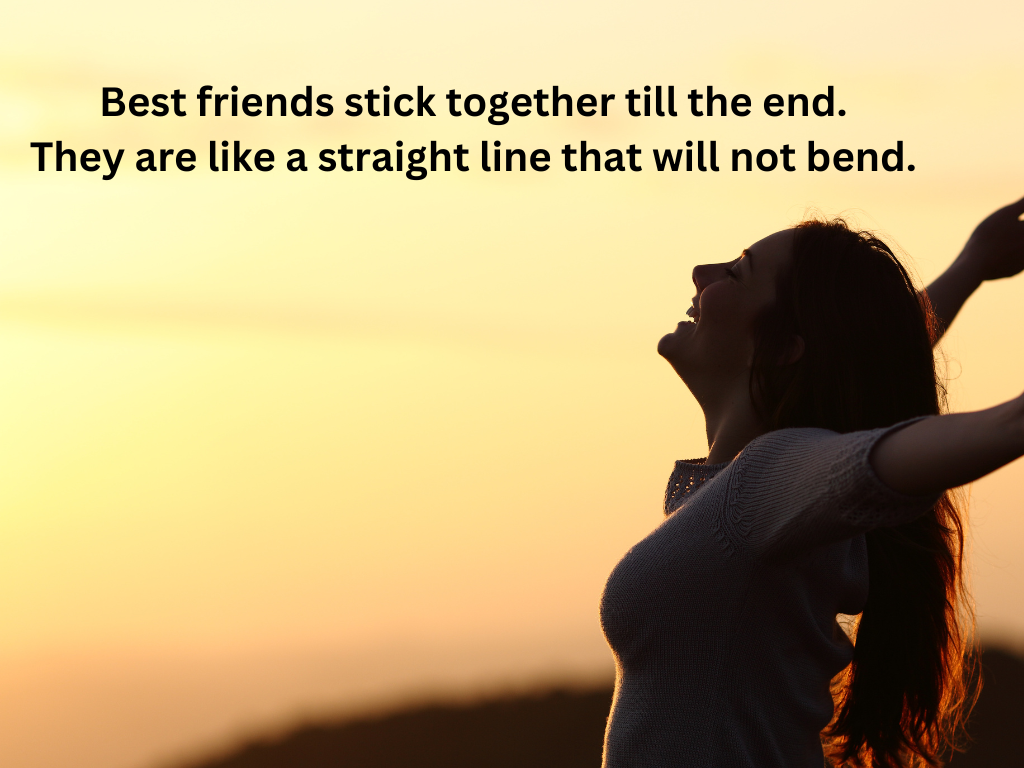 Best friends stick together till the end.
They are like a straight line that will not bend.
friend is like an angel that is there to guide you.
friend is someone you can trust out of a few.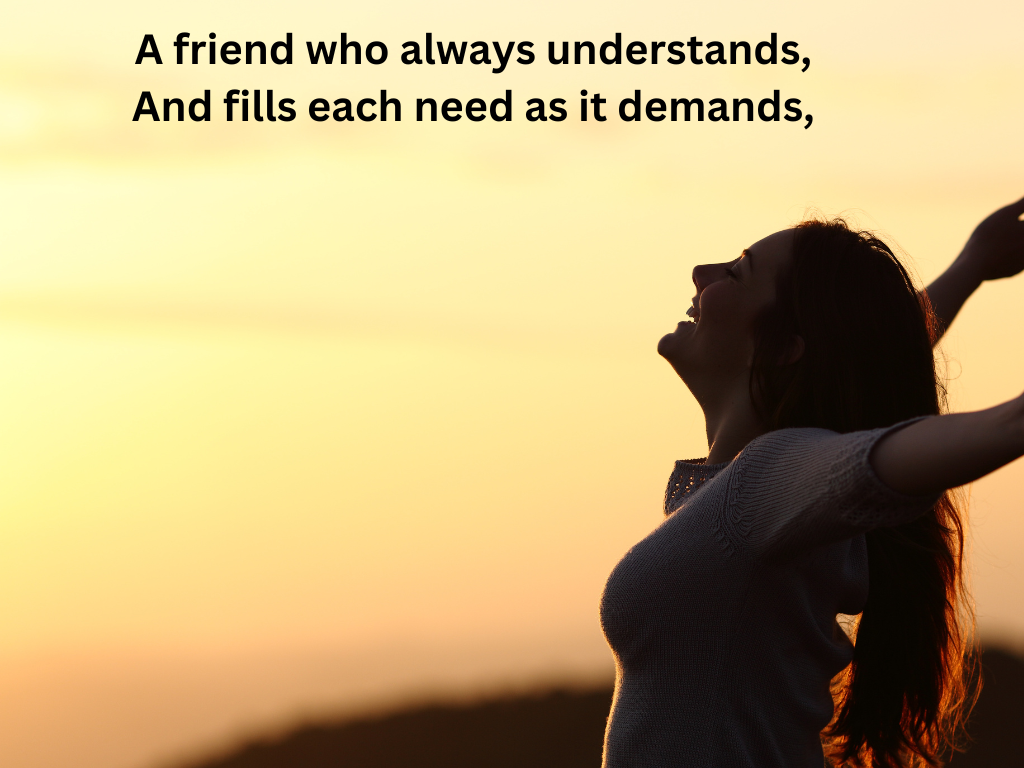 A friend who always understands,
And fills each need as it demands,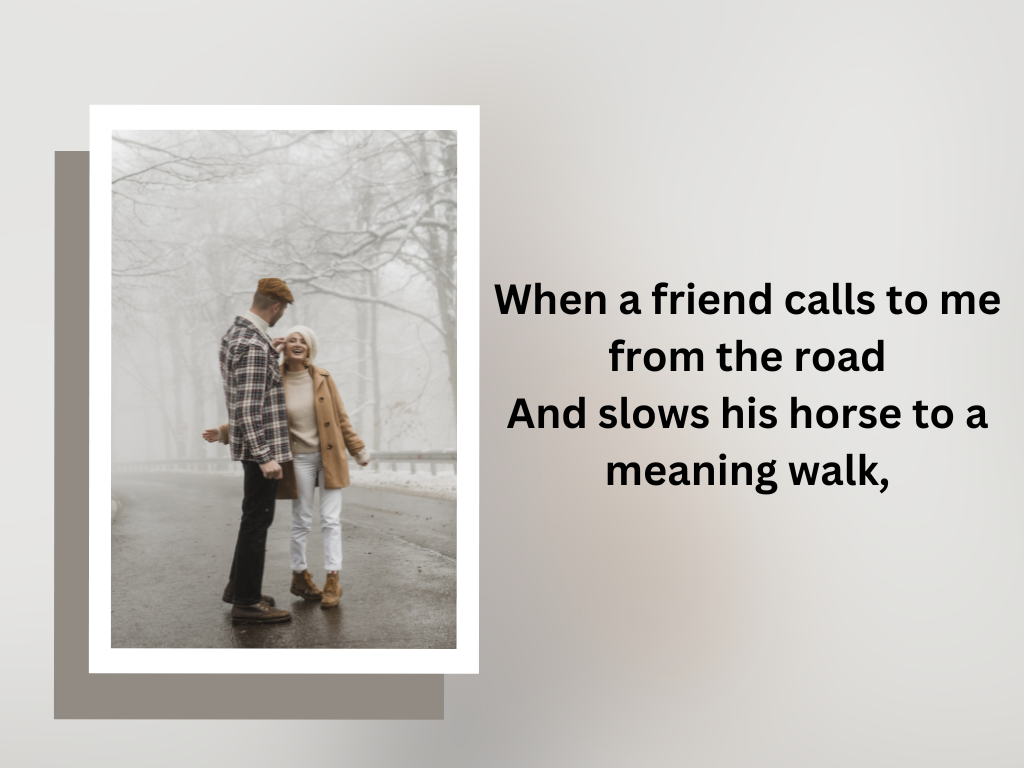 When a friend calls to me from the road
And slows his horse to a meaning walk,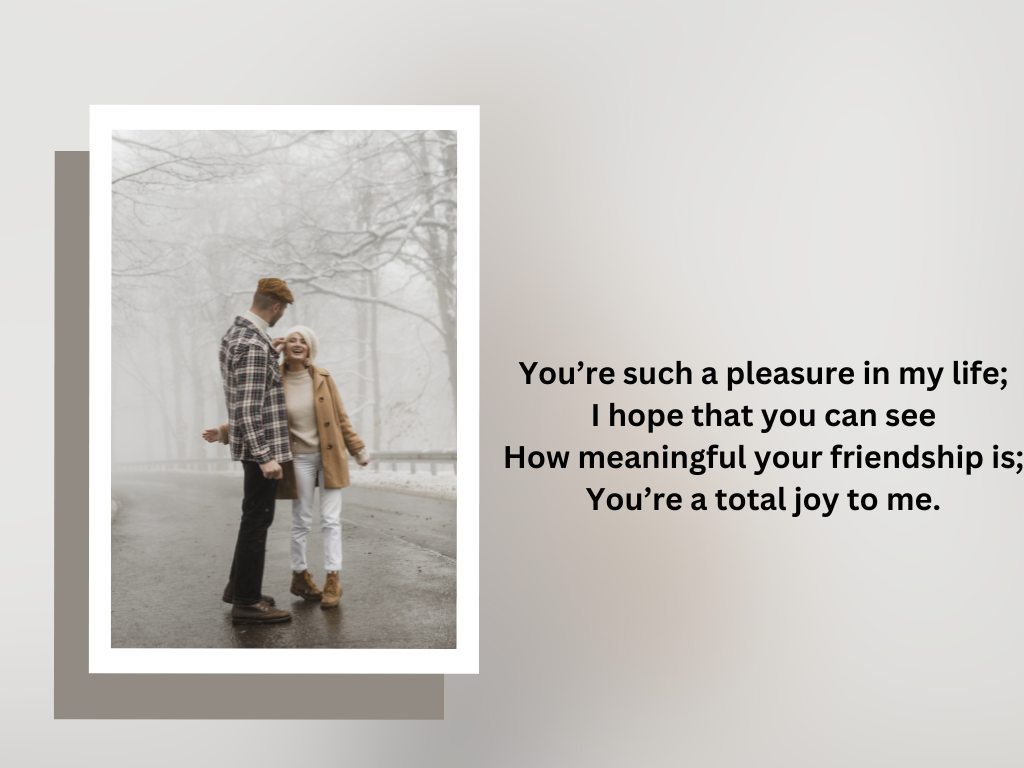 You're such a pleasure in my life;
I hope that you can see
How meaningful your friendship is;
You're a total joy to me.
A friend is like a song,
Soothing to the brain,
Distracting us from trouble,
Neutralizing pain.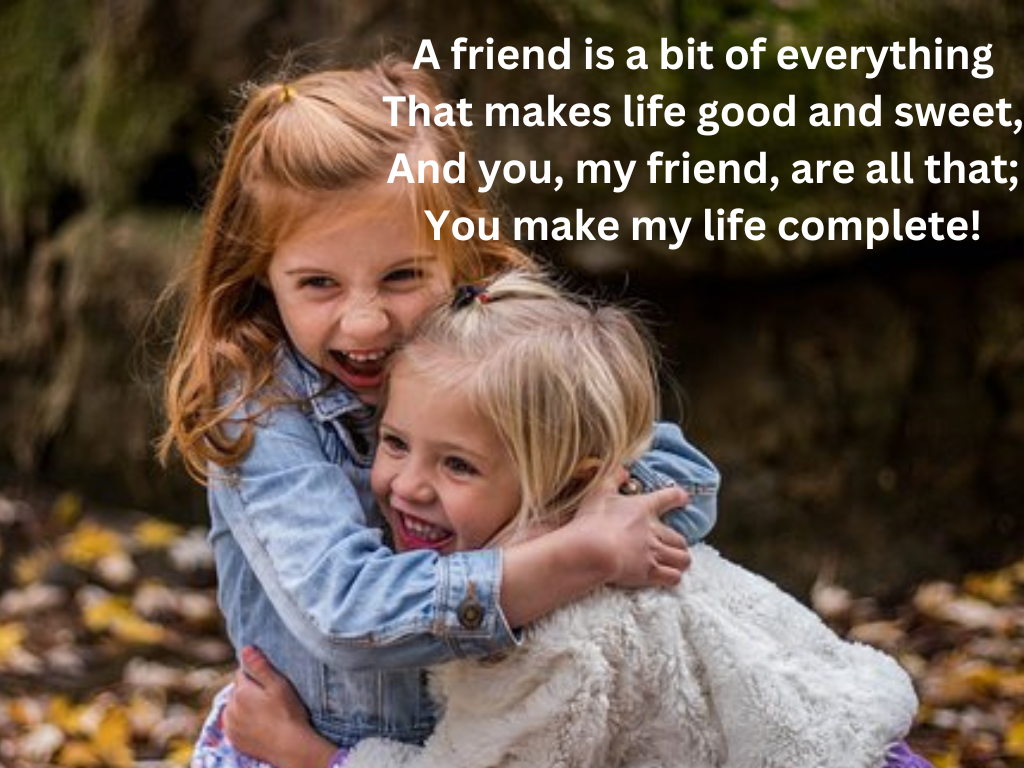 A friend is a bit of everything
That makes life good and sweet,
And you, my friend, are all that;
You make my life complete!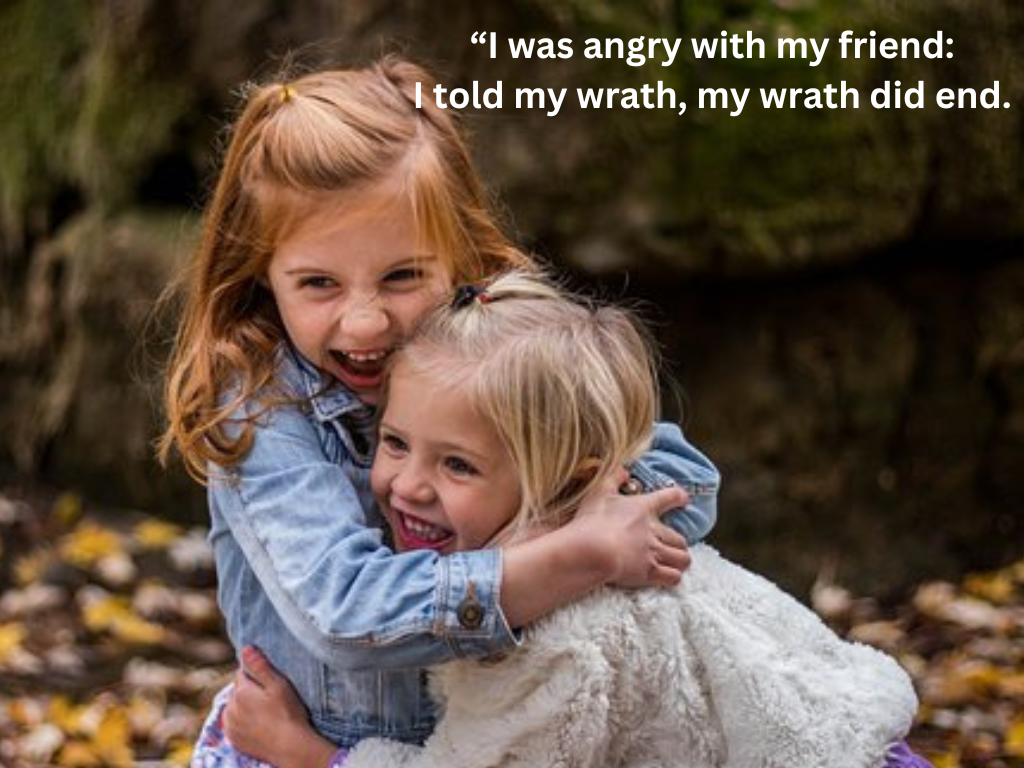 "I was angry with my friend:
I told my wrath, my wrath did end.
Related Post
Last Word
I would be really grateful if you will read my post and loved the collection of my Love Poetry in English. Please acknowledge my hard work and try to share this effort of mine with your close Friends, Family and Social circle.